Maximize

Car Rush – A Thrilling 3D Leisure Puzzle Game
Car Rush is not just a game; it's an immersive experience that combines simplicity, ease, and pleasure. This 3D leisure puzzle game promises an enjoyable time as players navigate through challenging obstacles, aiming for the longest survival time.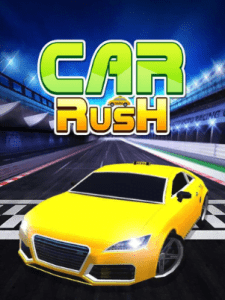 Gameplay:
The gameplay of Car Rush is straightforward yet captivating. Players take control of their own car and navigate it through a dynamic road filled with a variety of obstacles. The primary objective is to avoid these obstacles skillfully and survive for as long as possible. The controls are intuitive, providing a seamless gaming experience for players of all skill levels.
Key Features:
3D Graphics: Car Rush boasts stunning 3D graphics that enhance the overall gaming experience. The vibrant visuals create a lively and engaging environment, adding to the thrill of the game.
Obstacle Variety: The game challenges players with a diverse range of obstacles. From classic barriers to unexpected twists and turns, each level introduces new challenges, keeping players on the edge of their seats.
Scoring System: Car Rush encourages players to beat their own records. Can you create a new high score? The scoring system adds a competitive element, motivating players to improve and push their limits.
Relaxing Gameplay: Despite the intense challenges, Car Rush maintains a relaxing vibe. The combination of soothing background music and the game's overall design creates an atmosphere where players can unwind while testing their skills.
Car Rush stands out as a gem in the world of leisure puzzle games. Its blend of simplicity, engaging gameplay, and visually appealing graphics makes it a go-to choice for those seeking a delightful gaming experience. Whether you're a casual gamer or a seasoned player, Car Rush invites you to embark on a journey of skill and relaxation. Give it a try, and see if you can set a new score in this thrilling 3D game!
Tags
---
Related Games