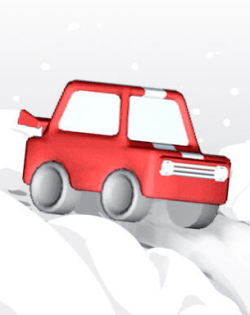 Snow Park Master
Snow Park Master is a snow environment simulation game with 3D graphics and interactive gameplay. Players will be challenged with the design and construction of snow play areas for tourists. The game has many different levels, from easy to difficult, with each level having a different goal.
Maximize

About
Snow Park Master is an entertaining and addictive snowboarding game that offers a variety of challenges and game modes. The game features excellent graphics and an engaging soundtrack that immerses the player in the game's world.
The gameplay involves snowboarding down various slopes and performing tricks and stunts to earn points. The controls are intuitive, and the game offers a range of difficulty levels, making it accessible to players of all skill levels.
One of the game's standout features is the level design. The slopes are well-crafted, offering a range of jumps, rails, and obstacles that require skill and precision to navigate. Additionally, the game offers a variety of challenges and objectives, such as time trials and trick contests, adding to the game's replay value.
Another highlight of Snow Park Master is the customization options available to players. Players can customize their character's appearance and snowboard, adding a personal touch to the game.
Features of Snow Park Master game:
Beautiful slide zone design: Snow Park Master game provides players with beautiful and unique sliding zones to create special techniques.
Challenging Missions: The game has many levels with different challenging missions. Players need to complete these missions to get the highest score.
Character customization: Players can customize their character with beautiful costumes and accessories to create variety.
Single player or with friends: Players can play the game alone or invite their friends to go on a skiing adventure together.
Real-time and score: The game provides a real-time score so the player can track his progress and try to improve his score.
Vivid visuals and sounds: The game features vivid graphics and sounds to create a real skiing experience for players.
Snow Park Master: How to play
In the game Snow Park Master, your task is to design and build ski tracks, of various heights and shapes, so that athletes can slide over obstacles and collect items. objects on the way. After completing a level, you will receive points and currency to upgrade and unlock the next levels.
Overall, Snow Park Master is a highly enjoyable snowboarding game that offers a great balance of challenge and fun. With its excellent graphics, engaging soundtrack, and varied gameplay, it is an excellent choice for fans of the genre.
---
Related Games