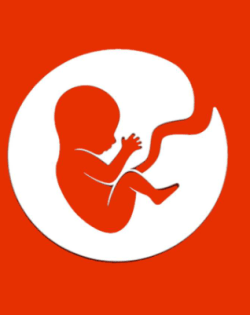 Bitlife Online – Life simulator
Bitlife Online is a captivating life simulation game that grants players control over the journey of a fictional character from birth to death. Bitlife offers users the chance to explore various life choices, from career paths to old-age decisions, using a combination of instructions, random events, and humor.
Maximize

BitLife Online is a fun life simulation game. Players guide a character's life from birth to death. Developed by Candywriter, it's gained popularity in the gaming community, even though it's not widely known on Google Play. Bitlife offers a range of life choices, from careers to aging decisions, using instructions, random events, and humor.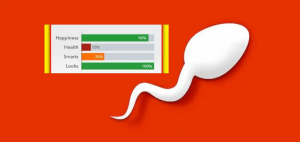 How to Play Bitlife Online
Starting Your Journey
At age four, you can begin spending time with your parents or ask for money, marking the start of your path to adulthood. By age six, elementary school opens up a world of learning and experiences.
Turning Point at Eighteen
BitLife's pivotal moment arrives at age eighteen. Here, your choices significantly impact your character's future. Besides education, you can join the army or explore part-time work, gaining valuable experience and income. It's here that your decisions can shape your entire destiny.
Financial Management: Handling Money Wisely
Efficiently managing your finances is crucial as you progress. You can use your earnings strategically to buy vehicles, and real estate, start a business, or try your luck at the casino. Keep in mind that property ownership requires reaching the legal age threshold.
Finding Love and Building a Family in Bitlife Online
BitLife offers a unique opportunity to find love, and you can confidently choose your character's sexual orientation before embarking on this extraordinary journey. However, creating a harmonious family life requires care, as one misstep can break the bonds you've worked hard to establish.
Making Wise Choices
Comprehensive life management is essential in BitLife. Letting your character's happiness drop leads to depression, and making poor dietary and substance-related decisions harms their well-being. Just like in real life, consistently making smart choices is the key to success, while recklessness often leads to undesirable consequences.
Features of Bitlife Online
BitLife features a user-friendly interface designed like a character's diary. Memorable annual events are displayed on the screen after each decision, providing an enjoyable and lighthearted experience.
One notable feature is Bitizenship, which can be unlocked with real money.
It offers benefits like an ad-free experience, VIP features, access to the pet store, and special pets.
Player Opinions
Nick Canon: "I love this video game because they continually add new content to it over time, so it never becomes uninteresting if you're into life simulation video games. I'm a fan of both the paid and free versions of the game."
Johna Lohan: "Playing this game is a lot of fun! It can get a bit repetitive after a while, but the developers keep adding more content to the game to keep things interesting. The challenges they introduce are sometimes enjoyable, but at other times, they might seem a bit silly or extremely difficult to achieve without purchasing God Mode. I would love to see them create a fantasy/adventure version of this game."
Smith Matt: "You can engage in a variety of activities, and the purchasable items come at reasonable prices. The ads aren't too intrusive, but they can be a bit annoying for people who prefer not to spend money. Additionally, there's a feature that causes your character to die from a heart attack even when they're healthy, which doesn't seem realistic. It can be frustrating, especially when you're doing a challenge or if your character isn't even old."
These revised comments use active voice to improve clarity and readability while addressing the players' opinions about BitLife.
In Conclusion
Bitlife Online is a highly addictive and enjoyable life simulation game, perfect for those who relish the concept. If you've been a fan of SIMS, BitLife is a must-try game that will keep you engaged and entertained for hours on end.
Tags